13th Sep 2007
Ad Blocks Threaten Free Web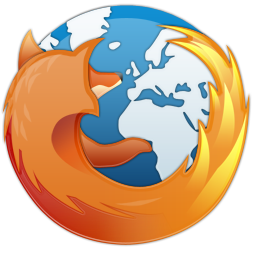 Back in March, I remarked to some friends on social networking site Facebook that the site itself had begun displaying epilectically-violent, flashing "YOU ARE THE 999,999th VISITOR!" banner adverts. This was not long after the infamous "talking Valentine smileys" debacle that infuriated users by throwing irritating chat-up lines at them every time they opened a new page on the site.
At the time, I vocally wondered if perhaps Facebook should have some sort of policy on quality control for the adverts displayed through whatever exchange programme it uses.
Then someone suggested using the now-popular combination of Firefox with "AdBlock Plus", an extension which allows end-users to selectively block the display of advertisements. Despite my issues with the specific adverts being displayed on Facebook, I disagreed in principle with the use of a blocker.
The background
Advertisements on free websites generally fund the website either entirely or majoritively, and I predicted that as advertisement blockers become more popular, advertisers will become anxious about spending money on material that may well be hidden from an increasing segment of the online population. Consequently, fewer advertising deals would be struck (or, at least, less lucrative ones) and sites like Facebook would have to begin charging for services.
The typical argument for ad blockers is that the user of a computer should be able to choose entirely what they see on it, and this is a concept to which I wholeheartedly subscribe. Generally.
The story
In this case, however, my fears about the realistic consequences of such control are already starting to be realised.
Jason S. reveals that websites are beginning to block Firefox so that the number of visitors to their site will once again exactly equal the number of people who see the embedded advertising:
A website designer called Danny Carlton started it all to block Firefox on his website in order to boycott the Ad Block Plus extension of the browser. Now it seems that many other website owners have joined forces with him.
This puts advertisers' minds at ease and the website owner can rake in the monetary rewards which keep their website running.
I feel that this effect will only become more pronounced as consumer awareness spreads of such conceptually innocent tools at AdBlock Plus.