15th Nov 2006
Uni Email Disaster… Premonition?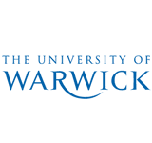 The University of Warwick (whose IT department is not dissimilar to our own at Nottingham) has suffered a major blow to its email system, The Register reports. A power outage temporarily downed its Novell GroupWise email system, permanently killing one of their boxes and affecting around 3,000 academic staff and critical services accounts.
In the aftermath, their IT guys are planning to fast-track their roll-out of Microsoft Exchange server since the GroupWise system has taken such a hit. A spokesman for Warwick's IT dept said, "Everything else was back up and running. It was obviously an inappropriate piece of software for us. It has been nothing but a headache since it was installed."
He says that rumours of a failing UPS system are "not entirely true", and claims that after the power failure, a backup generator failed to kick in, despite a successful test run just a week earlier.
A statement on the University's site explains:
Major problems have affected some parts of the GroupWise email system used by staff and research students. Two of the Staff Post Offices – STAFF2 and STAFF3 – have experienced failures which are currently being worked on.

In the case of the STAFF2 Post Office, the failure is serious enough that we are expecting a prolonged recovery period – sufficiently long that it will not be practical for those customers with email provided on that Post Office to wait for it to return to regain access to send and receive emails.
Warwick's IT services team has decided to use their Microsoft Exchange pilot program as a rescue boat for the lost email accounts, ahead of their plans to switch everybody over by… well, "soon". Naturally, the actual IT team have no comment, and told media that none of them were authorised to make any statements about the failure.
Also naturally, staff there are not happy and reserve no kind words for the IT team: "I'm really hacked off with GroupWise and I'm really hacked off that IT Services didn't listen to us years ago," said one 'heavy user'. "We told them that the system wouldn't be sustainable, and sadly we have been proved right."
The interesting thing about this story is how much it lines up with the incompetency of Nottingham's IT department, and the myriad problems encountered during their own migration from GroupWise to Exchange. The migration has so far run two years behind schedule and gone 200% over budget.
Hopefully, although at the start of the 2006 academic year many students were unable to access their email, the happenings at Warwick aren't a sign of more persistent troubles to come.