22nd Dec 2007
Winterval 2007
As the end of the year approaches, with offices closed for the holidays, decorations up, cruises canceled and early bargains coming online, there are all sorts of interesting things to talk about.

Travelscope
Firstly, the canceled cruises. Gloucester-based Travelscope went into administration this week, instantly wiping out the Christmas break plans of something like 10,000 people.
One disappointed ex-customer said, "due to the naivety of bosses they have single-handedly canceled Christmas this year. They shouldn't be able to get away with it."
Understandable anger aside, it's not quite that simple: apparently the company is folding due to litigation over a canceled cruise. Essentially, one pissed off ex-customer has gotten greedy and is now ruining the season for tens of thousands of others.
And that's not even mentioning almost three hundred people who work at Travelscope. All of them will be laid off and, well, I strongly suspect there's not much "getting away with it" going on within the management ranks.
It all comes back to religion in the end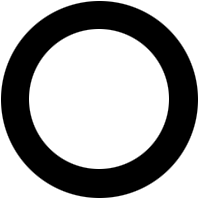 Meanwhile, the Archbishop of Wales, has described a rise in "atheistic fundamentalism" as one of the greatest problems facing the world.
He said it led to situations such as councils calling Christmas "Winterval", schools "refusing" (aka deciding) to put on nativity plays and crosses removed from hospital chapels.
For a start, "Winterval" is not a new name for Christmas: it is a representative word which collectively describes all festivities taking place around the end of the year (the winter in the Northern Hemisphere), in an attempt to be fully inclusive of the majority of world cultures. It's not even an attempt to "avoid talking about Christmas": the new holiday explicitly includes Christmas along with everything else.
That a leading Christian personality would make such a blunder to imply a special link between Winterval and Christmas itself only goes to demonstrate how Christians believe they have the sole right to dominate end-of-year festivities. And they wonder where this "fundamentalism" comes from.
The Archbishop, named Dr Barry Morgan in real life, does have a few good points: "Any kind of fundamentalism, be it Biblical, atheistic or Islamic, is dangerous."
Then he went back to the rhetoric, saying that it was advocated that religion in general and Christianity in particular have no substance, and that some view the faith as "superstitious nonsense". Yep. So? Some — in fact, most — Christians view lack of faith as a cardinal sin, and as a state of mind which is unhealthy, unclean and unnatural.
As for "airlines refusing staff the freedom to wear a cross round their necks", I still don't see why religion should be classed as a somehow "special" way of life. If I choose to be a goth, should I have a media-given right to turn up to work out of uniform, dressed in all black with dark makeup all over my face? No.
"God is not exclusive, he is on the side of the whole of humanity with all its variety." (But you're going to Hell if you do not believe, because you're wrong and need help.)
"All of this is what I would call the new 'fundamentalism' of our age. It allows no room for disagreement, for doubt, for debate, for discussion."
If Dr Morgan really thinks that disagreement, doubt, debate and discussion are being pushed out of society because of "atheistic fundamentalism", I'd love to know what he thinks this is.
On to leaders

What else? Ah.. Tony Blair. Heh.
There's a whole bunch of contradiction over Tony Blair's conversion to Catholisicm this week. Some people are saying he did well to wait until he left the prime ministerial office. Others are saying he should have spoken up either before or during his term.
Then some people say that faith and religion should have no part in the day-to-day running of a government. I believe that, but it leads to other issues in that, as PM, he was responsible for appointing bishops in the Anglican church. So he appeared to have a bit of a conflict of interest on all sides, really.
Bootnote
All very interesting. But right now there are just three days left before the big day, so I'm going to go and plan what I will buy when the winter sales start early. I think I'm going for a S5IS.
Happy holidays!